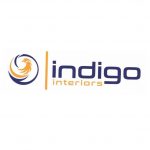 Indigo Interiors
The leading suppliers of high quality furniture in Zimbabwe
Description
Indigo Home Interiors is one of the leading suppliers of high quality furniture in Zimbabwe. We are a pioneer in the industry offering the market greater choice, innovative and ergonomic designs as well as environmentally friendly furniture.
Video
Your Network is Your Net Worth
Someone you meet could be your potential customer or they know someone who could be, only if they knew what you do. Tell the world who you are and what you do.
© 2022 CADigital City - A Startup helping startups start up...