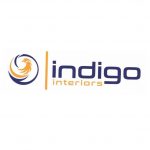 Indigo Interiors
The leading suppliers of high quality furniture in Zimbabwe
Description
Indigo Home Interiors is one of the leading suppliers of high quality furniture in Zimbabwe. We are a pioneer in the industry offering the market greater choice, innovative and ergonomic designs as well as environmentally friendly furniture.
Video
Get The Best Deals Right Into Your Inbox
CADigital City enables people to find information products and services that enhance their day-to-day lives and help them advance in their professional and personal lives.
© 2022 CADigital City - A Startup helping startups start up...